Institutional & VIP
Client Desk
High Yield Сustomized
Solutions for Digital Assets
Compound Interest Accounts

Personalized Crypto Loans

Seamless Instant Swap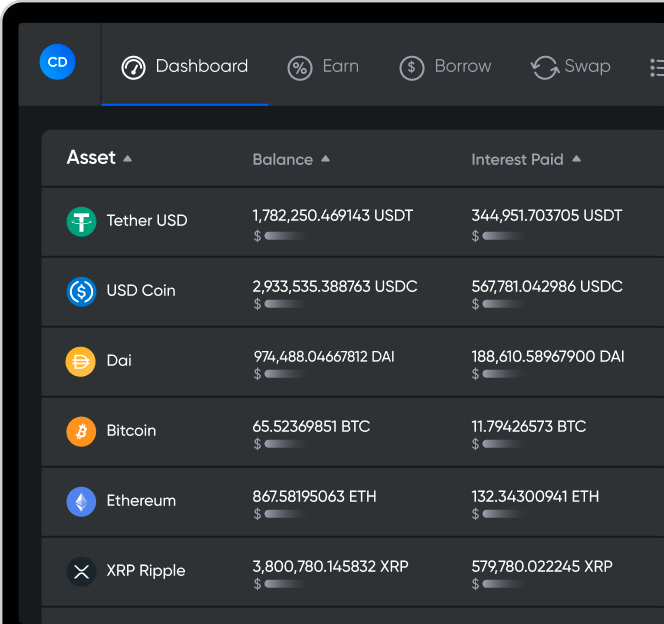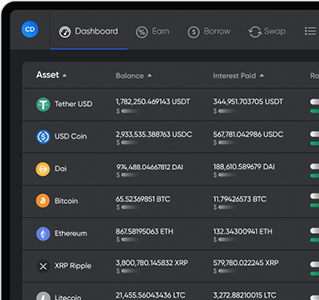 Investment solutions
for large amounts

Customized terms
& interest rates

Secure storage
& full asset insurance

Private Managment
& personalized support
Our Solutions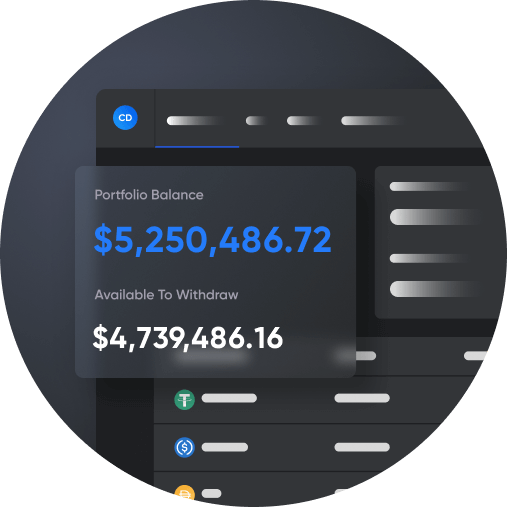 For Institutional & Corporate Investors
Add digital assets to your corporate balance. At CoinDepo, you can securely store, earn regular and high-yield passive income, and borrow digital assets for your business purposes on individual terms. Our dedicated team of experts will work with you to gain a deep understanding of your organization's investment goals and develop personalized solutions for your needs.
For High Net Worth Private Investors
Private Digital Wealth Management with personalized 24/7 support. With CoinDepo, you can earn regular, high-yield passive income even in a falling market and protect your savings from inflation. If necessary, you may get an instant loan on individual terms. We have a professional team focusing on your needs with a personalized approach to your crypto wealth management.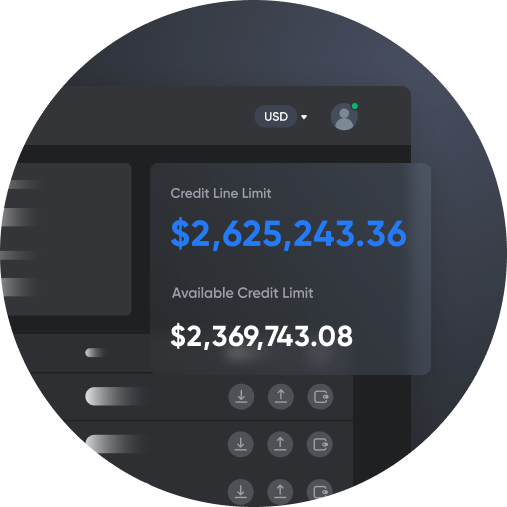 Our Products
Corporate & VIP Client Compound Interest Accounts
Keep your digital wealth safe and passively earn up to 24% per annum through CoinDepo Compound Interest Accounts. Do you want to earn more? Depending on the funding amount, our Institutional & VIP Client team will help you customize interest rates and account terms to suit your needs.
Crypto Loans for Businesses
& High Net Worth Individuals
Borrow any of the supported digital assets via a secured Institutional Credit Line with flexible repayment terms and Negative Effective Annual Rates Customized lending solutions enable CoinDepo to meet any borrowing needs of our Business and VIP Clients, regardless of loan size or duration.
Seamless Instant Swap between any Supported Assets
soon
Instantly exchange your assets that do not have a direct pair on crypto exchanges and save on commissions using the CoinDepo Seamless Instant Swap feature. CoinDepo offers a direct swap between any supported assets at a real-time market rate without fees, regardless of the amount.
Why Investors Choose CoinDepo
Unique high-yield earn & borrow products for digital assets

Customized investment & lending solutions for large amounts

Industry-leading interest rates for major cryptocurrencies & stablecoins

Personalized approach & individual support 24/7
Enterprise-grade Multi-layer Security for your assets

Fully insured assets both in storage & during transfer

AML & KYC controls compliant with regulatory requirements

SSL technology protection for all the data you provide
CoinDepo
|
Smart Profit
CoinDepo Institutional & VIP Client Solutions are a smart choice for corporate and high-net-worth private investors in digital assets.
Interested in learning more / opening an account?
Fill out the form below and a member of our Institutional & VIP Client team will be in touch with you shortly.
Thank you for your interest!
Your request has been successfully submitted.
Thank you for your interest!
Your request has been successfully submitted.