Grow Your Portfolio
You are Safe with CoinDepo
Next Generation Digital Asset Security
Secure Platform Infrastructure

Regular Vulnerability Scanning

Account Takeover Protection

Fast Customer Support
Multi-layer Security

Full Asset Insurance

SSL Data Protection

CCSS Level 3
CoinDepo Customer
Security Tools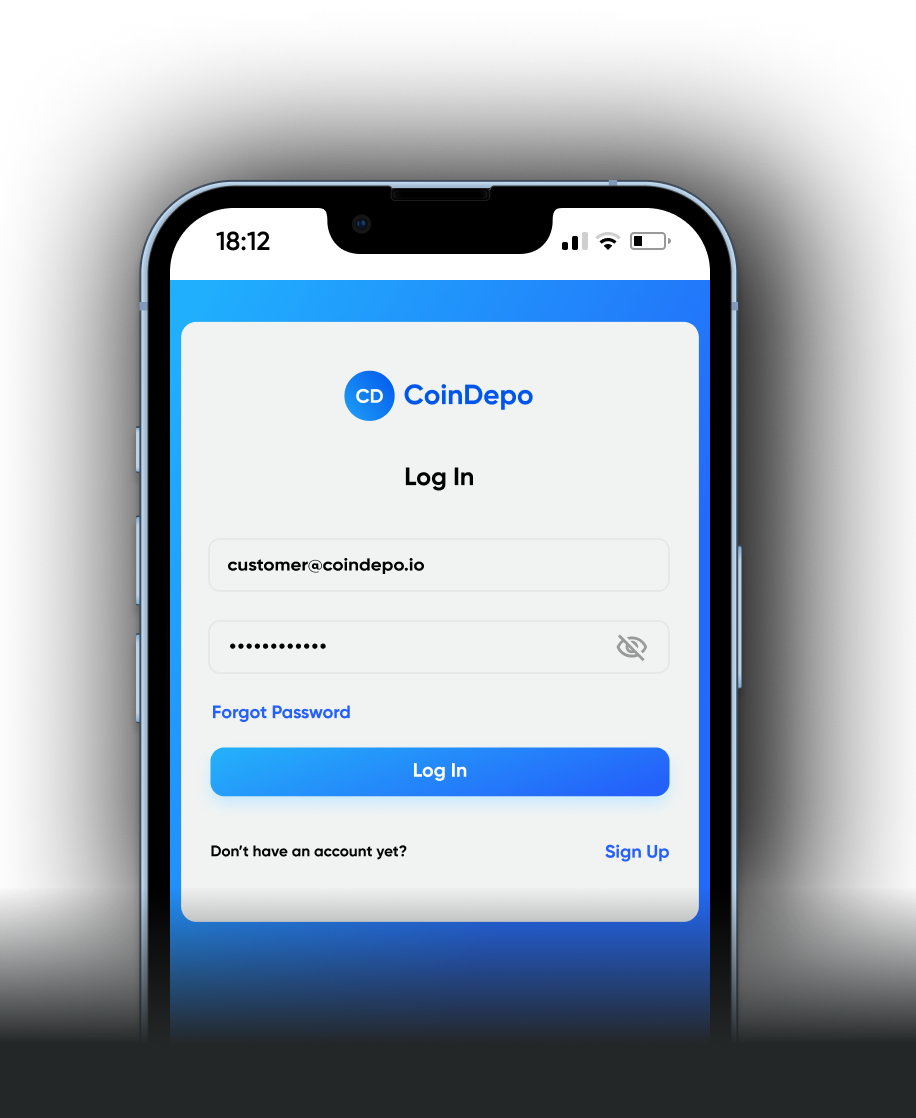 Security & Log In Alerts
In order to be sure that nobody except you will be able to access your CoinDepo account, you will receive real-time email notifications of your account login and any activity occurring on your account.
Email Verification Code & 2FA
In order to perform important actions on your CoinDepo account, such as withdrawing funds or changing security settings, you must enter the Email Verification Code and Two-Factor Authentication Code.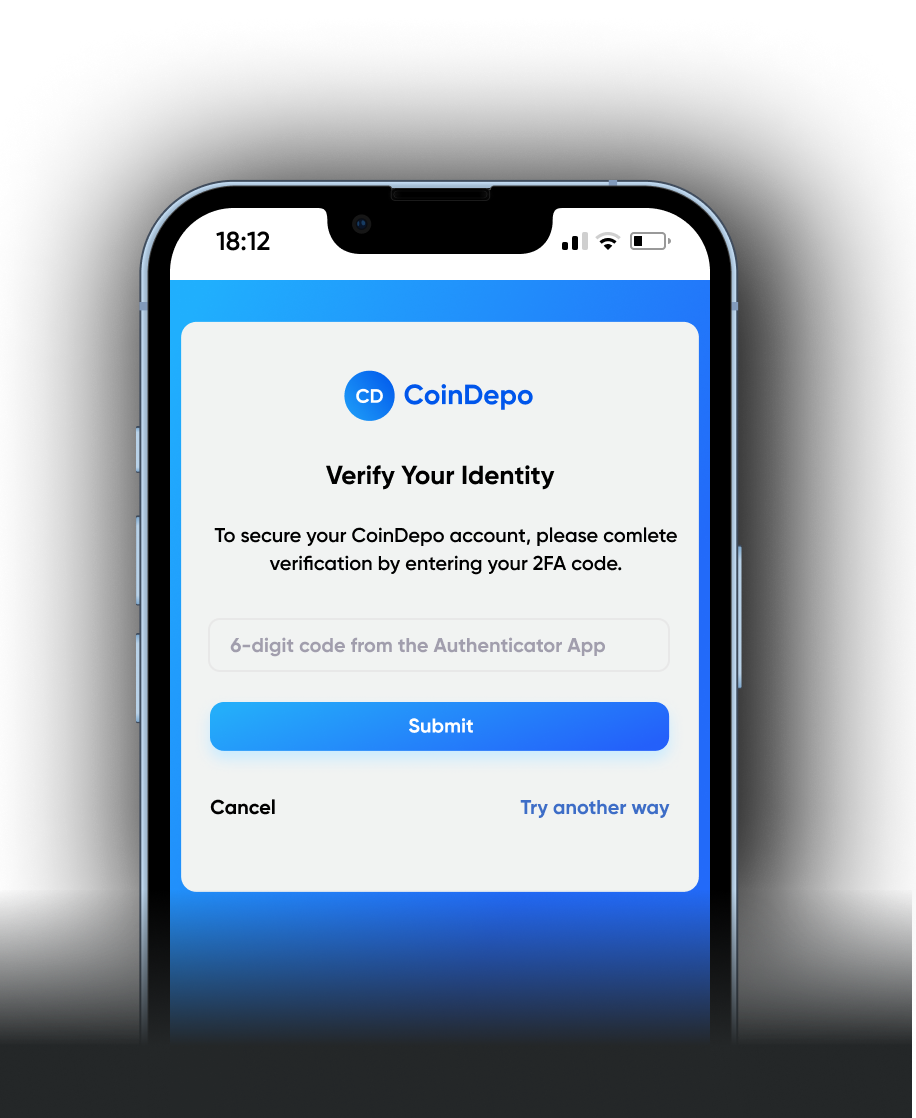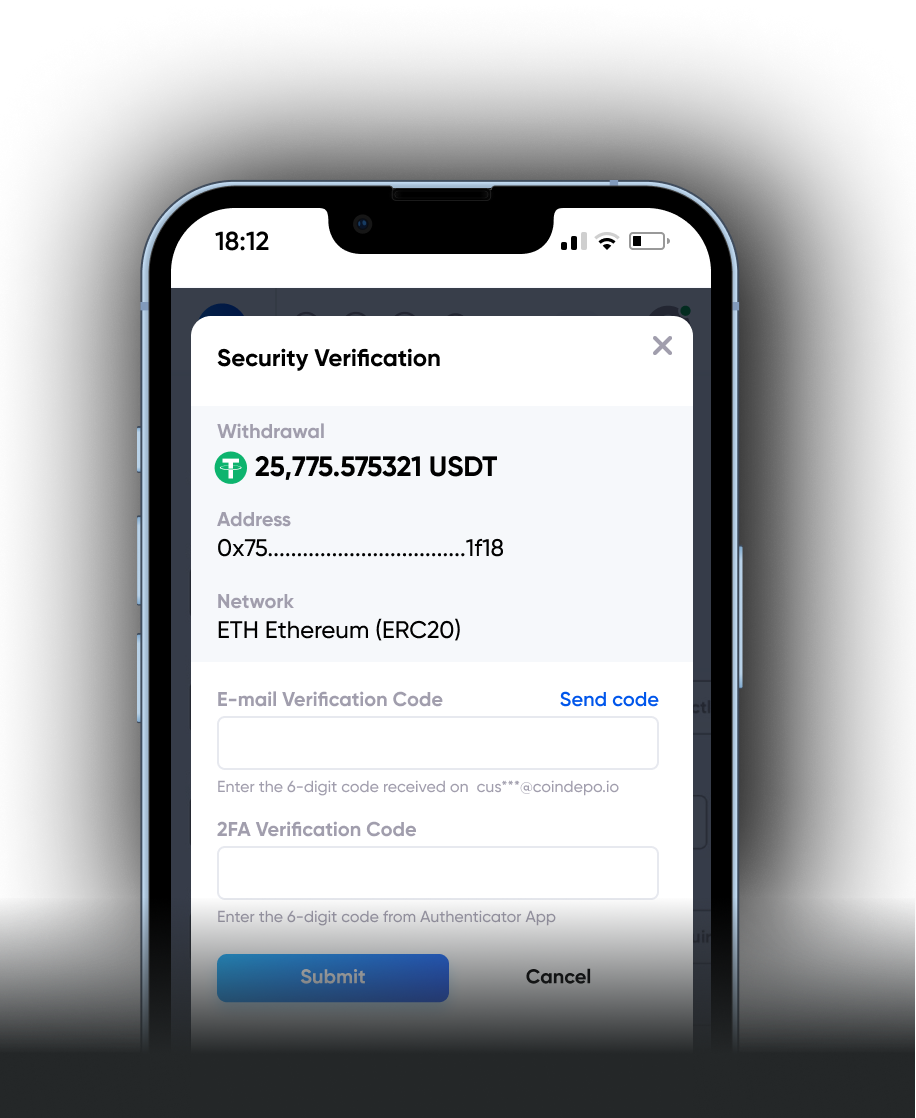 Withdrawal Confirmation
& Security Hold
To protect against unauthorized withdrawals of your funds, CoinDepo uses a special security protocol to verify the user initiating the withdrawal. Under this protocol, you will receive an email notification when a withdrawal request is made and will have the option to cancel it during the Withdrawal Security Hold period.
Customer Identity Verification
Once you complete the full customer identity verification process, you can deposit and withdraw funds without a limit. Customer Identity Verification is required to comply with KYC/AML regulations and to further protect your CoinDepo account from unauthorized access.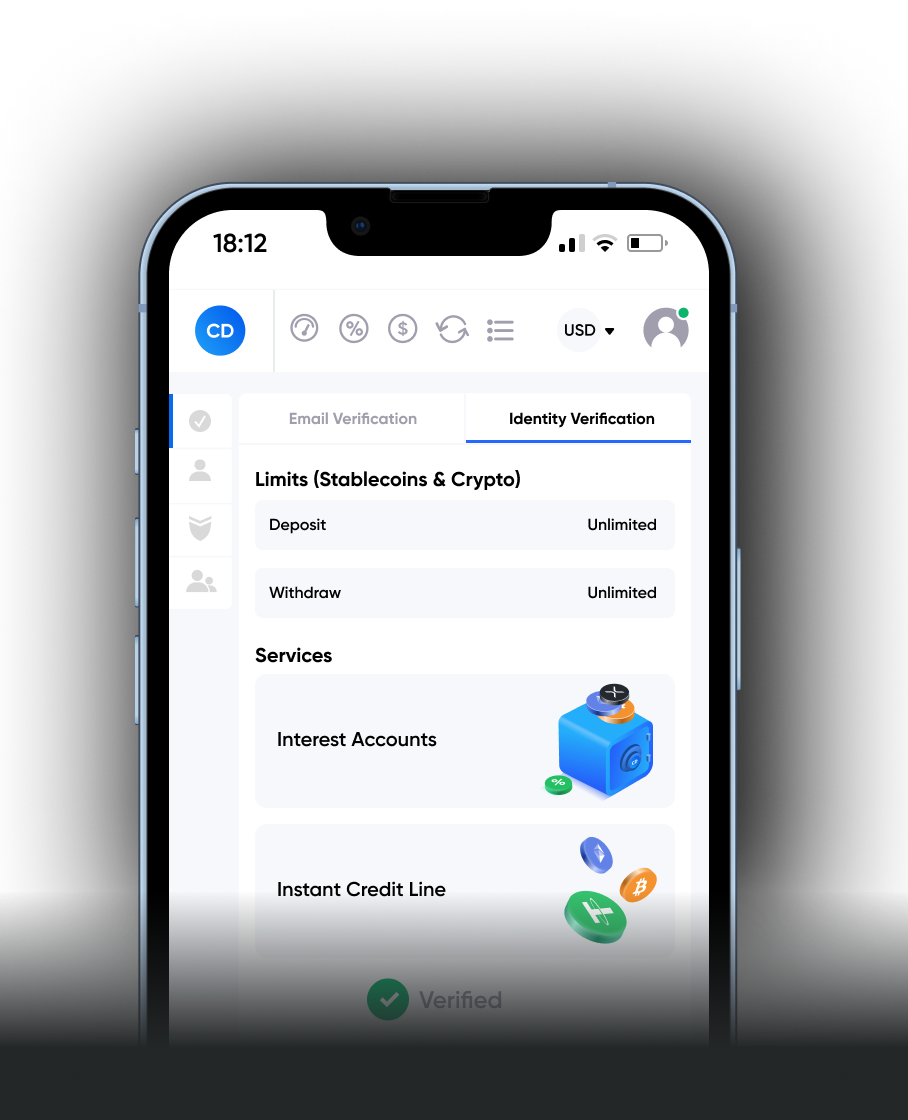 Enterprise-grade
Multi-layer Security
Protecting customer funds from cyberattacks, internal collusion, and human error is a top priority for CoinDepo. Protection is provided by using multi-layered technology from our asset custody partner, Fireblocks Inc., a leading provider of digital asset custody services for banks and institutions. The technology combines the latest breakthroughs in MPC cryptography with hardware isolation.
Layer 1
MPC-CMP + Multi-cloud
Designed to address new requirements of the digital asset space. The MPC-CMP private key protection layer removes the single point of compromise from both external hackers and insiders – as the private key is never concentrated on a single device at any point in time. Learn more
Layer 2
SGX
Keys stored in SGX cannot be extracted even if malware is installed or a hacker has control over the server's operating sistem – as the memory space and the data in the SGX enclave are encrypted.
Layer 3
Policy Engine
The Policy Engine grants CoinDepo the ability to set up specific approval policies for each transaction. In addition, the Policy Engine allows CoinDepo to configure a list of rules that affect how transactions are handled and approved.
Layer 4
Settlement Layer
The settlement layer of the multi-layer security system is the Fireblocks Network, an institutional asset transfer network that completely mitigates the risks associated with deposit addresses by automating deposit address authentication and rotation.
Additional Security Features
Full Asset Insurance
& Security Audit

CoinDepo's custodial partner is Fireblocks Inc., the only security platform that insures assets in storage, transfer, and E&O. Fireblocks is SOC 2 Type II certified and completes regular pen testing from ComSec and NCC Group.
Certificates

of the International




Organization for Standardization

Fireblocks Inc., a custodian partner of CoinDepo, is also the first crypto-tech company to be certified by the International Organization for Standardization in security (ISO 27001), cloud (ISO 27017), and privacy (ISO 27018).
Cryptocurrency Security Standard (CCSS)

Level 3

CoinDepo uses our partners' enterprise solutions such as CCSS, an open standard that focuses on cryptocurrency storage and usage within an organization. CCSS Level 3 is intended to extend standard information security practices and complement existing standards (ISO 27001, PCI, etc.).
SSL Data Protection
& Confidentiality

All sensitive information provided by CoinDepo customers is protected by the SSL (Secure Socket Layer) platform. Your personal data is stored in secure networks and is only accessible to a limited number of persons who are required to maintain the confidentiality of information.
CoinDepo
|
Smart Profit
Don't waste a chance to get a smart profit from your digital assets without worrying about their safety.