Become

a CoinDepo



Ambassador Today!
Promote the CoinDepo brand in your country in native language
Earn generous regular Ambassador Rewards & additional performance bonuses
220+
Supported
jurisdiction
6
types of
Compound
Interest Accounts
How It Works
Easy Steps to Become a CoinDepo Ambassador
Create your CoinDepo Account.

2

Join to the Ambassador Program

Fill out the form at the bottom of this page and submit your application, it only takes a few minutes. If your candidacy is approved, you will become a CoinDepo Ambassador and have access to our marketing materials and CoinDepo-branded merchandise.

3

Promote the CoinDepo Brand

Act as our representative in your country and promote the CoinDepo brand in your language.

4

Earn Ambassador's Rewards & Bonuses

Receive monthly ambassador rewards and additional performance bonuses to your account if you regularly achieve your goals.
What Does It Mean
to Be an Ambassador?
As a CoinDepo Ambassador, you will represent and promote CoinDepo in your country and take an active part in building the local CoinDepo community.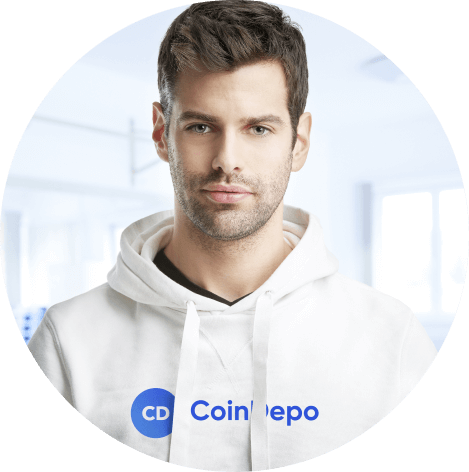 To achieve this goal, you need the following:
Have practical knowledge of digital assets and the crypto industry in general.
Be an active, highly motivated, and goal-oriented person.
Learn quickly and gain new knowledge.
Be communicative and have excellent communication skills.
Know how to engage your audience.
Do not be shy about publicity and be ready to go on stage.
Have experience working with entrepreneurs, and private and institutional investors.
What Do Ambassadors Do?
Your responsibilities as a CoinDepo Ambassador include, but are not limited to:
Development of local CoinDepo marketing and business relations in your country.
Search for and communicate with potential CoinDepo partners and private and institutional clients.
Raise awareness about CoinDepo with your audience through regular video reviews, articles, and webinars.
Communicate with influencers to promote the CoinDepo brand.
Represent CoinDepo at various events.
Promote the referral and affiliate programs of CoinDepo.
Create content in your language about CoinDepo products and services, including promotion of CoinDepo websites, social media posts and pages, overview and educational videos, guides, blogs, and reviews.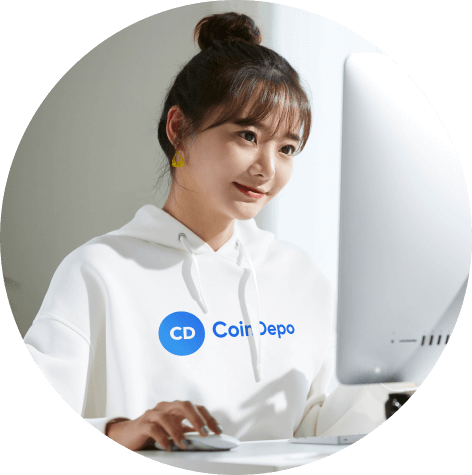 Why Become

a CoinDepo

Ambassador?
Rewards

Earn generous regular rewards for your activities as a CoinDepo Ambassador.

Career Prospects

Prove yourself and become the official CoinDepo representative in your country.

Additional Performance Bonuses

If you regularly achieve your goals, your potential income has no limits.

Mentoring & Support

Receive regular training and support from our Ambassador Success Manager.

Special Offers & Exclusive Access

You'll receive early access to ambassador-only offers, news, and CoinDepo product announcements.

Marketing Materials & Branded Merchandise

You will have full access to all our marketing resources and CoinDepo-branded merchandise.
CoinDepo

Branded Merchandise
CoinDepo
|
Smart Profit
Spread the word about CoinDepo in your country and earn a smart profit from your activity.
Interested in Becoming an Ambassador?
Fill out the form below and we will contact you if your application is approved.
Thank you for your interest!
Your request has been successfully submitted.
Disclaimer: CoinDepo Ambassador Program is not available to individuals from the U.S. and some other restricted jurisdictions.